Common myths with back pain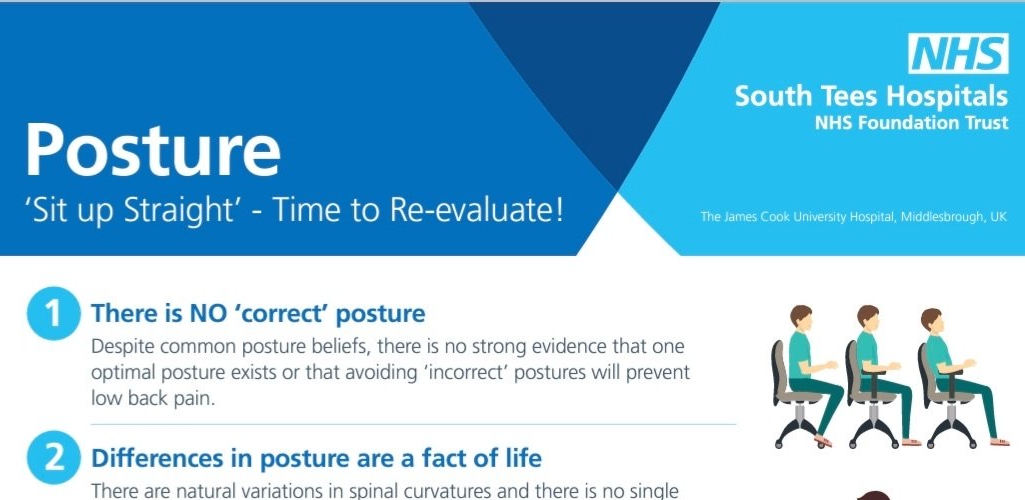 I have been a physiotherapist for 35 years and reflect that in my early years, I peddled the consistent of advice that protecting your back with good posture, always sitting up straight and perhaps using a pillow behind your back were useful for lower back pain.
The incidence of lower back pain is the number one cause of disability world wide and despite all the best postural advice the incidence of lower back pain is higher than it was 30 years ago.
These days a quality health practitioner recognizes that except in the case of acute lower back pain advice like "watching how you sit or bend" etc. is not shown to be useful. Guarded sitting and bending postures can increase pain levels. The infographic below presents these thoughts.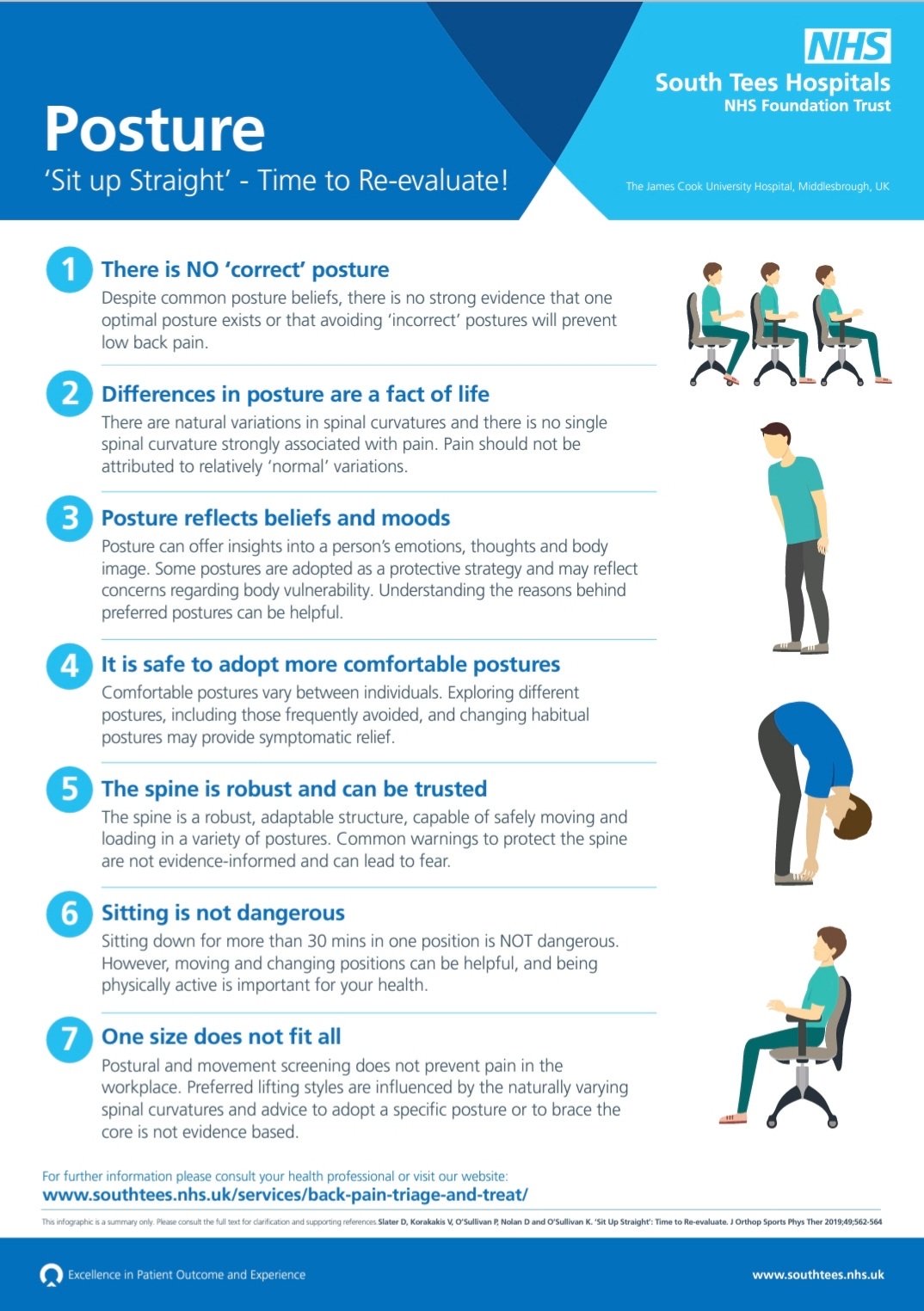 (Info graphic courtesy of the NHS)
Peter Steggall
Specialist Musculoskeletal Physiotherapist
Lake Health Group