Physiotherapy Team
Michael Pierce
Sports Physiotherapist / Director
About Michael
B.App.Sci (Physio), GDip (Sports Physio)
Michael is a Sports Physiotherapist and Director of Lake Health Group. Having completed his physiotherapy degree at Lincoln School of Health Sciences in 1993, he quickly moved into private practice where he has over 25 years of experience. He completed a Post Graduate Diploma in Sports Physiotherapy in 1998, which included work with the Geelong football club and time at the Australian Institute of sport. He has travelled extensively overseas with some of Australia's best distance and Olympic marathon runners and was a physiotherapist at the Sydney Olympics. Michael has a special interest in knee and shoulder injuries as well as tendon rehabilitation. He enjoys treating runners, cyclists and triathletes and can perform running assessments and bike fits.
...and a little more!
A former elite triathlete, Michael cycles competitively with the Ballarat – Sebastopol cycling club as well as in the Lake Health Group triathlon team.
Howitt Street Clinic, Wendouree
Michael Offers:
Bio Mechanical Assessments
"I like to inspire others by practising what I preach. You can't expect your clients to do their exercises or keep fit if you're not prepared to do it yourself." – Michael
Dr Joanne Kemp
Sports Physiotherapist
About Joanne
B App Sc(Physio), Master Sports Physio, PhD
Dr Joanne Kemp is a titled APA Sports Physiotherapist of 24 years' experience, and has consulted to many National Sporting organisations on athletes with hip pain. Jo is also a NHMRC funded Research Fellow physiotherapist at the Latrobe Sports and Exercise Medicine Research Centre, Latrobe University, Melbourne. She has published multiple papers examining hip pain, hip arthroscopy and hip rehabilitation and has lectured at many state, national and international conferences on hip pathology in athletes. Jo is very pleased to be offering high quality, evidence based clinical services to all patients with hip and pelvic problems at Lake Health Group in Ballarat.
...and a little more!
In Jo's spare time she balances her commitments between Latrobe Sport and Exercise Medicine Research Centre and spending quality time with her husband and 3 teenage children.
Howitt Street Clinic, Wendouree
"I am inspired by those who are willing to work hard to help themselves" – Jo
Heather Deane
Senior Physiotherapist
About Heather
B.App.Sci (Physio), Grad Cert (Continence & Pelvic Floor Rehab)
Heather Physiotherapist with over 20 years' experience in women and men's health both public and private practice. Having successfully completed a Graduate Certificate in Continence and Pelvic Floor Rehabilitation at Melbourne University, Heather has a special interest in women`s health , pregnancy related lower back pain and everything continence and pelvic floor related in both men and women. Heather uses real time ultrasound to assess the pelvic floor and bladder function to achieve improvement in both of these areas. She consults at Lake Health Group where the modern and spacious assessment room has privacy curtains to make clients feel at ease. Heather can help assist sports specific sports related pelvic floor, bladder and continence issues.
...and a little more!
Heather enjoys cooking, travelling, reading and spending time with her family.
Howitt Street Clinic, Wendouree
"I educate clients to enable their individual journey to recovery" – Heather
Ryan Hobbs
Titled Sports Physiotherapist
About Ryan
D.PHYSIO, B.BIOMED SCI
Ryan has a strong interest in treating musculoskeletal injuries and has experience treating all age groups. He is currently studying Masters in Sports Physiotherapy and hopes this increased knowledge will help him get the best outcomes for clients. . He has experience working with elite athletes including having worked as a physiotherapist for the North Ballarat Roosters Football Club and works closely with local sports, exercise medicine physicians and orthopaedic surgeons delivering the best available multidisciplinary care. Ryan takes an active approach to rehabilitation – so whether it is post-operative care, management of an acute injury or an ongoing problem, Ryan will provide tailored exercises and tools specific to you that will help increase the speed of your recovery and prevent the risk of re-injury. Ryan also works very closely with Dr Joanne Kemp, providing the most up to date evidence based practice and techniques for hip injuries.
...and a little more!
An avid sports fan, Ryan plays football in the local BFL competition which gives him the unique experience of seeing things from both practitioner and patient point of view.
Howitt Street Clinic, Wendouree
Ryan Offers:
Acute injury assessment
Hip Injuries
"Exercise is medicine!" – Ryan
Kieran Toohey
Senior Physiotherapist
About Kieran
Master of Physiotherapy, Bachelor of Health Sciences
Kieran completed his Master of Physiotherapy training in Adelaide in 2015 and has since worked in both the private and public health sectors, treating people of all ages with musculoskeletal conditions. Prior to moving back to Ballarat in 2019, Kieran worked in Adelaide and Melbourne in private musculoskeletal physiotherapy clinics as well as with multiple sporting teams including Port Melbourne Football Club in the Victorian Football League for 3 years and Adelaide City Women's Soccer Club in the South Australian Premier League. Kieran now spends his time working between Lake Health Group and the musculoskeletal and orthopaedic department at the Ballarat Base Hospital, working closely with orthopaedic surgeons and sports medicine physicians. He is also studying his Masters in Musculoskeletal Physiotherapy. Kieran enjoys treating people of all ages with any complaint – from everyday aches and pains to sporting injuries in athletes of all levels of competition, providing evidence-based treatment to help people achieve their goals.
...and a little more!
A lover of all sport, Kieran spends his spare time running, in the gym or trying to tire out his Border Collie at the park.
Howitt Street Clinic, Wendouree
Kieran Offers:
Musculoskeletal Physiotherapy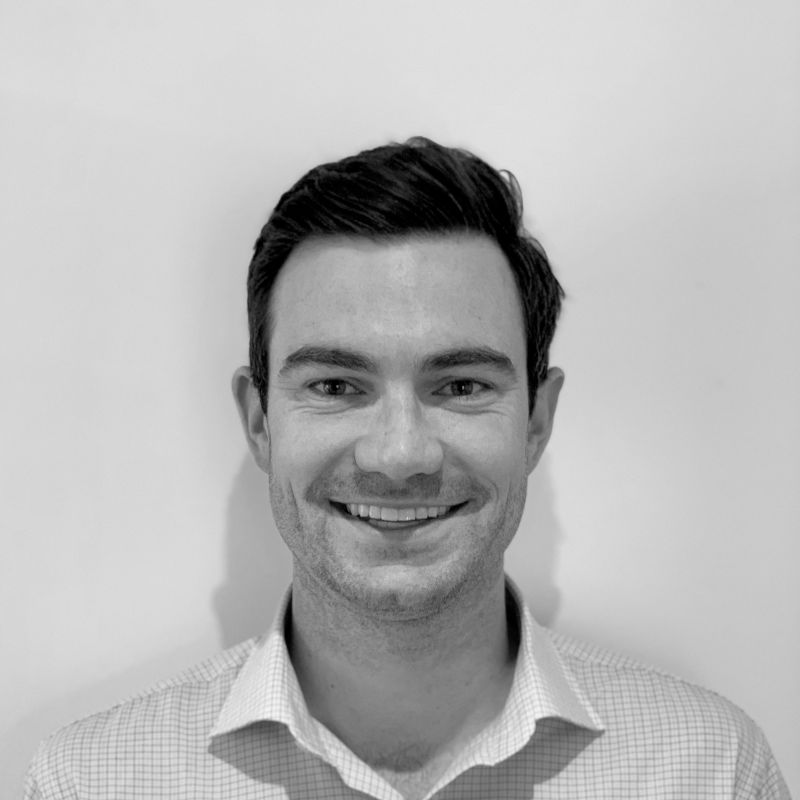 Liam Toohey
Senior Physiotherapist
About Liam
Bachelor of Health Sciences / Masters of Physiotherapy Practice(Honours) / Grad Cert PH / PhD / Masters of Clinical Epidemiology
Liam began his physiotherapy career in Melbourne in 2013, before moving to the Australian Institute of Sport (AIS) in Canberra to undertake his PhD investigating the occurrence and prevention of subsequent injury in athletes. Since completing his PhD, Liam has continued to work at the AIS with a particular focus on preventative health. Liam was the Head Physiotherapist for the Canberra Demons in the NEAFL for several years, has worked at the Commonwealth Games and has consulted with many National Sporting Organisations. He has published multiple research papers in international journals and presented at international conferences. Liam returned home to Ballarat in 2021 where he now shares his working time between the AIS and Lake Health Group. Liam has a particular interest in sports and lower limb injuries, with a strong focus on helping his clients to achieve their goals while also preventing the occurrence of future injuries.
...and a little more!
A keen (but mediocre in his own words) sports person, Liam enjoys most sports and is currently busy training for his next marathon. Liam enjoys the outdoors, being walked by his dog and spending time with his family.
Howitt Street Clinic, Wendouree
Jamie Chan
Senior Physiotherapist
About Jamie
Doctor of Physiotherapy and Bachelor of Biomedicine
Jamie completed his Doctor of Physiotherapy with Distinction at the University of Melbourne, having previously completed a Bachelor of Biomedicine. He has worked in private practice treating musculoskeletal and sports injuries, and teaching pilates classes. Jamie has post-graduate training in dry needling, TMJ/jaw issues, and pilates. He has a particular interest in treating low back pain, neck pain, headaches and jaw-related issues. Jamie's approach to treating musculoskeletal problems focus on identifying the causes of the issue, followed by evidence-based, specific, tailored rehabilitation to prevent recurrence and re-injury. Jamie also believes everyone should be physically active and have goals. Through physiotherapy or pilates, he enjoys helping people of all ages move better whether they be a sedentary desk-worker or a high-performing athlete.
...and a little more!
Jamie is also a clarinet player, loves running and soccer, and trains/performs with a Chinese dragon and lion dance team. He also volunteers with a not-for-profit organisation focused on empowering individuals and communities in developing countries through bicycles.
Howitt Street Clinic, Wendouree
Jamie Offers:
Jaw Pain/Headaches and TMJ
DVA and Home Care Package Clients
"I love meeting clients of all ages, helping to empower them to move better and reach their goals." – Jamie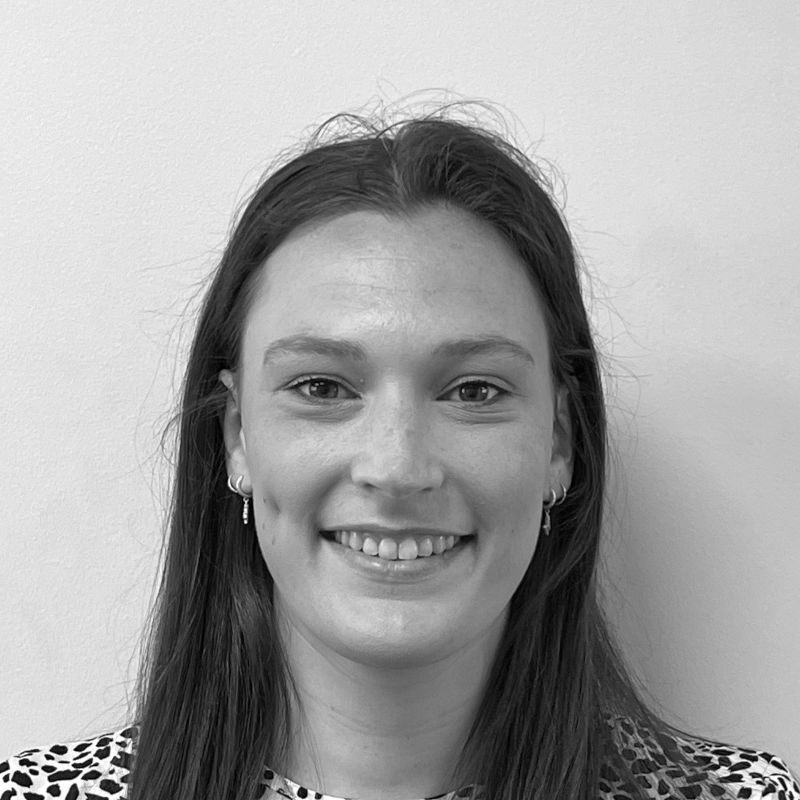 About Kate
Bachelor of Exercise & Sports Science, Masters of Physiotherapy
Kate completed her Masters of Physiotherapy in 2016 at Griffith University on the Gold Coast, having previously completed a Bachelor of Exercise and Sports Science at the University of Ballarat (Federation University). After spending her career to date working in Sydney in the private practice sector, she moved back to her hometown of Ballarat in 2022. Having competed at a high level in both athletics and hockey, Kate is very passionate about and particularly interested in treating sports and musculoskeletal injuries. Whilst living in NSW, Kate enjoyed opportunities working with elite sports clubs and representative hockey, rugby and soccer teams. These teams included the Illawarra Steelers and U/20s Illawarra Dragons rugby league clubs. Kate has post graduate experience in dry-needling, aged care and disability services, treating vestibular conditions as well as an interest in building both her knowledge and experience in Paediatrics. She is also well credentialled in treating NDIS clients. Kate is committed to providing holistic and functional treatment plans for each individual.
Howitt Street Clinic, Wendouree
Kate Offers:
Musculoskeletal Physiotherapy
Eliza Roughead
Physiotherapist
About Eliza
Masters of Physiotherapy
Since graduating from La Trobe University with a Masters of Physiotherapy Practice Eliza has been working in the private sector with a keen interest in treating both acute and chronic musculoskeletal injuries. Eliza enjoys working with individuals of all ages and health conditions to achieve their goals and maximise their quality of life. Eliza's strong interest in sporting injuries led her to being a physiotherapist for Western Bulldogs VFLW team and enjoys creating rehabilitation plans focusing on return to sport and maximising sporting performance. Eliza currently works at La Trobe Sport and Exercise Medicine Research Centre working on reducing injuries in female footballers and has previously worked on hip studies led by Jo Kemp. Whilst studying Eliza completed paediatric placements in both Vietnam and India and placements in regional and metropolitan hospitals.
...and a little more!
Eliza grew up playing many sports predominately basketball and netball and has previously played for Ballarat Rush. Prior to returning to Ballarat she played Australian rules football for Marcellin in the VAFA. Outside of work she loves to travel and go out for brunch (don't we all!!)
Howitt Street Clinic, Wendouree
ElizaOffers:
Musculoskeletal Physiotherapy
Paula Grylewicz
Physiotherapist
About Paula
B.Physio, B App.Sci (Sport)
Paula is a physiotherapist with 15 year experience in both the public and private sector. Paula graduated from Charles Sturt University with masters degree in Physiotherapy studies, and having also completed a Sports Science degree, Paula has a special interest in sports related injuries. Her area of interest is pelvic pain and instability. Paula has played basketball at an elite level and has worked with the Ballarat Rush (formerly Lady Miners) as a player, coach and physiotherapist. Paula also works with the Ballarat junior Basketball program and treats a wide range of musculoskeletal injuries in the junior sporting population including experience working with gymnasts.
...and a little more!
Paula enjoys keeping fit and is an active member of the Ballarat sporting community. Apart from playing sport Paula also loves the opportunity to have fun and socialise.
Howitt Street Clinic, Wendouree
Paula Offers:
Bio Mechanical Assessments
"I am inspired by active, happy people with a balanced mindset." – Paula
Nathan Waters
Physiotherapist
About Nathan
M.Physiotherapy Practice, B.Exercise and Sports Sci, B.Health Sci,
Nathan graduated from LaTrobe University with a Bachelor of Health Science and Masters of Physiotherapy Practice. Prior to becoming a physiotherapist Nathan completed a Bachelor of Exercise and Sport Science at the University of Ballarat. Nathan has moved back to his hometown Ballarat to join the team at Lake Health Group. Nathan enjoys treating musculoskeletal injuries across all age groups and ensures an individualised treatment plan to all clients to achieve their personal goals whether it be returning to sport, work or improving quality of life.
...and a little more!
Nathan is a passionate sportsperson with experience in many competitive sports. Currently he enjoys an active lifestyle and can be found running, surfing or playing golf when not at Lake Health Group. Nathan believes in the importance of keeping active through all stages of life and is passionate about helping others to achieve this goal.
Howitt Street Clinic, Wendouree
Nathan Offers:
DVA and Home Care Package Clients
"Lead by example. People are not going to do exercise if their physio doesn't practice what they preach" – Nathan

Sally Punshon
Physiotherapist
About Sally
Bachelor of Physiotherapy
Sally began her Physiotherapy career in 1999.  She has broad experience within the inpatient and outpatient hospital setting addressing Acute and Rehabilitation needs including Amputee rehab.  These were also part of her work experiences in the UK and remote areas of Western Australia which she enjoyed thoroughly.  She has also had experience with Pilates in private practise with Lake Health Group.  In the last 10 years, Sally has turned her focus towards Musculoskeletal Physiotherapy, and would like to align her love of sport with her work.  She has been involved in projects monitoring the need for hip/knee joint replacements; persistent lower back pain and evidence based best management of acute lower limb injuries.  Evidenced based practice is really important to Sally and her approach in managing her clients. Sally treats a wide range of clients and aims to educate them and promote an active recovery.  Seeing real and objective improvements in clients' everyday lives, or achieving return to training, sport or work endeavours – is what really drives Sally to achieve the best outcomes for her clients.
...and a little more!
Sally enjoys being active and playing sport (especially tennis), music, theatre, gardening and spending time with her young family and having a good yarn and catch-up with friends.  She just needs more hours in every day…..
Howitt Street Clinic, Wendouree
"
"I like to take time with my clients; to listen, be thorough and provide really clear explanations and education to improve their own knowledge.  This knowledge is vital in understanding their condition, the rehabilitation approach, prevention, self-management and a sense of control." – Sally
Lachlan Ramsay
Physiotherapist
About Lachlan
Doctor of Physiotherapy and Bachelor of Exercise and Sport Science
After completing a Bachelor of Exercise and Sport Science in Ballarat, Lachlan went on to graduate from the Doctor of Physiotherapy program at the University of Melbourne with distinction. Having previously worked with both the Ballarat Rush and St Patrick's Senior Rugby teams, Lachlan has experience in integrating exercise rehabilitation to those returning to both casual and competitive environments. Lachlan has also combined his strong exercise background with postgraduate training in osteoarthritis management to deliver hip and knee treatments via the GLA:D program. He enjoys seeing his patients improve their ability to move and firmly believes that improvements in physical function significantly contribute to holistic health. In his spare time Lachlan enjoys staying fit and regularly plays football and tennis with his friends. He is a strong supporter of Australian music and often attends concerts for both rising and established artists. Lachlan enjoys helping those of all backgrounds. Whether you are an elite athlete or recreational jogger, Lachlan will incorporate both targeted and evidence-based treatments to help you achieve your health goals.
...and a little more!
Lachlan has previously played football for South Barwon Football club in Geelong, winning a reserves premiership. He was also an avid downhill skateboarder regularly riding at high speed down closed-circuit events. Lachlan can speak Japanese, having learnt at a year 12 level and has enjoyed learning about Japanese culture after spending time with a host family.
Howitt Street Clinic, Wendouree
"I am invested in helping my patients achieve holistic health, I aim to assist in pain free movement so that my patients can have a head start towards achieving their overall health goals" – Lachlan
Jasper Walker-Corbet
Physiotherapist
About Jasper
M.PHYSIOTHERAPY PRACTICE, B APPLIED SCI
Jasper has recently graduated his Bachelor of Applied Science and Masters of Physiotherapy Practice at La Trobe University. After completing his studies at La Trobe's Bendigo campus, Jasper has returned to his home town to join the Lake Health Group team. Jasper enjoys seeing a wide range of people from all types of backgrounds. Jasper believes in a patient centred care approach and understands that every client is different. During his time as a student he found an interest in building meaningful relationships with clients to help them reach their goals. Jasper is looking forward to developing his skills and interests further and the learning opportunities available at Lake Health Group.
...and a little more!
Jasper has always enjoyed sport including football and cricket, having previously played locally for East Point FC and Golden Point CC before going to university. In his spare time Jasper enjoys watching live music, getting outdoors and is developing a passion for film photography.
Howitt Street Clinic, Wendouree
"I am inspired by forming meaningful relationships and helping people improve their health. I believe active listening is such an important part of this process" – Jasper
Lauren Powell
Physiotherapist
About Lauren
Lauren worked as an allied health assistant prior to completing her physiotherapy degree at ACU in Ballarat. She enjoys seeing a wide variety of injuries and clients across all age groups and spends a large percentage of her day treating people in their own home. She also performs work health assessments and screenings which includes musculoskeletal, hearing and drug testing. Lauren is passionate about building strong and meaningful relationships with her clients to facilitate their recovery. She believes in an individually tailored, patient centred care approach to physiotherapy.
...and a little more!
In her spare time, Lauren loves to have fun and socialise with her friends.  Lauren enjoys going to the gym or playing some social sports locally. She will take any opportunity to go hiking or camping for a weekend away!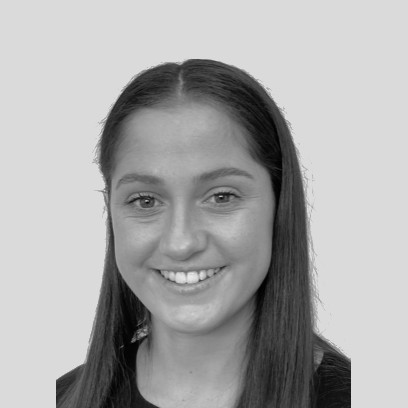 Grace O'Dwyer
Physiotherapist
About Grace
Grace completed her physiotherapy degree at ACU Ballarat in 2021. She is passionate about prevention and injury management, treating clients from a wide variety of ages including DVA and Brokerage clients. She has a particular interest in sporting injuries, being a top-level sprinter herself. Grace is a certified Pilates and GLAD instructor. She also performs Workforce Health Assessments and screening which includes musculoskeletal, hearing and drug testing.
...and a little more!
Grace is an avid runner and has competed in sprinting and athletics from a young age. Through her experience of training and competing she has had her own experience with injuries. This led to her passion for working closely with people to facilitate their recovery and assist them in returning to the things they love doing, particularly on the sporting field. When not training or competing at the track or gym, Grace enjoys spending time with her family and friends, playing netball and spending time at the beach.
Howitt Street Clinic, Wendouree
Podiatry and Massage Team

About Justin

B.HlthSc/MPodPrac

Justin completed a Bachelor of Health Science and a Masters in Podiatric Practice at Latrobe University Bendigo in 2015.  Justin has since been working in both hospital and private settings, giving him exposure to a  wide range of Podiatry clients. Justin is passionate about continued education in order to provide the highest standard of care to all of his patients. Locally, Justin is involved with the Creswick Football Club where he is exposed to a variety of different sports injuries and rehabilitation techniques.

...and a little more!

Justin was diagnosed with mild Cerebral Palsy at a young age and this has given him a knowledge and understanding about how important rehabilitation and strength is.

Howitt Street Clinic, Wendouree

Justin Offers:

Paediatrics
Bio Mechanical Assessments
Nail Surgery
Footwear Recommendations
Foot mobilisation and Manipulation
DVA and Home Care Package Clients ie FEROS
No EPC GAP / WorkCover

"I am inspired by seeing people achieve what they thought they couldn't" – Justin

Marianne Cashin

Podiatrist

About Marianne

B.HlthSci, M.PodPrac

Marianne studied at Latrobe University, Melbourne and graduated in 2012 with a Bachelor of Health Science and a Masters in Podiatric Practice. Initially, Marianne moved back to her hometown – Ballarat to work in private practice. After 3 years Marianne set off for a 5 month backpacking trip through South America, and Europe, before settling down in London where she worked for the NHS for 2 years. Initially she worked as a musculoskeletal podiatrist with The Royal Marsden, transferring to be the main podiatrist for the High Risk clinic (diabetes/wound care) with Central London Healthcare Trust. After 2 years working in London, Marianne set off to move back home to work in private practice again…after a quick 4 month backpacking trip through Eastern Europe, and Central America. Marianne has worked with a diverse patient base in both private practice, and a hospital setting and is skilled in all aspects of podiatric care, including assessment and management of sporting injuries, shockwave therapy, dry needling, orthotic prescription, and modification, diabetes care – both preventative, and wound care, and skin, and nail conditions. She loves nothing more than being in the clinic helping her patients and enjoys the range of clients and problems that she encounters in private practice. Professionally, Marianne's interest lies in both sports injuries/biomechanics, and diabetic foot care. Marianne is very passionate about preventative care towards all patients, Prevention is better than cure!

...and a little more!

When not at the clinic you can find Marianne travelling, getting outdoors to walk or hike, or at the 'G barracking for the Pies!

Howitt Street Clinic, Wendouree

Marianne Offers:

Bio Mechanical Assessments
DVA and Home Care Package Clients

"Practice what you preach! We cannot expect others to do things that we don't consider to be important enough to do ourselves." – Marianne

Nicole Rosa

Massage Therapist

About Nicole

B.HEALTH SCIENCE - NATUROPATHY / D.REMEDIAL MASSAGE

Nicole has completed a Degree in Health Science as well as a Diploma of remedial massage. Nicole has a particular interest in sports related injury & prevention, postural imbalances causing pain, or discomfort & its correction, as well as temporomandibular dysfunction. Nicole currently works with both the Miners & Rush basketball teams

...and a little more!

Away from work Nicole is heavily involved in training and coaching teams for the Wildcats Basketball Club which occupies her time both during the week and on weekends for competitions. But Nicole also enjoys squeezing in a but of yoga and exploring some of the great open spaces Ballarat has to offer.

Howitt Street Clinic, Wendouree

"I am inspired by clients who take charge of their health and enjoy the process" – Nicole
Administration Team

Nicole Sullivan

Practice Manager

About Nicole

Nicole joins Lake Health Group with a wealth of experience in mentoring, training and building teams. Having previously worked in various administrative roles with accounting firms, she has transitioned to managerial roles in the Health sector, spending the last 10 years at Lake Imaging honing her leadership skills. She believes in empowering staff to deliver the highest level of client service in the most efficient and professional manner. Priding herself on identifying and applying training and resources to assist staff, Nicole has a strong commitment to the team, the business objectives as well as the stakeholders and clients of Lake Health Group.

...and a little more!

Growing up in Ballarat, Nicole enjoys spending time with family and friends and sneaking in the odd bit of overseas travel. On weekends she likes to hit the trails and do some mountain biking or relax whilst attending a concert or spending time at a winery. Otherwise daughter Mia and her ballet schedule keep Nicole generally busy.

Howitt Street Clinic, Wendouree

Taliesin Nunes

Reception / Administration

About Taliesin

After completing her VCE in 2017 Taliesin has taken time out of studying to join the Lake Health Team and gain some work experience.

...and a little more!

Taliesin is very active in the Ballarat Soccer community playing for the Ballarat Soccer Club and also coaching juniors and umpiring.

"The prospect of learning new skills is what inspires me day to day." – Taliesin

Maureen Mason

Reception / Administration

About Maureen

Maureen is a mum to three amazing children and even gets to work with one of them here at Lake Health, her daughter Jane being our resident Myotherapist (currently on maternity leave).

...and a little more!

Maureen enjoys running multiple times per week or when she can, squeezing in a Clinical Pilates session at our Lake Wendouree Studio.

"The best thing about my job is meeting new people and interacting with them to achieve great outcomes." – Maureen

Emily Mewett

Reception / Administration

About Emily

Emily is currently studying Physiotherapy at the Australian Catholic University, Ballarat. She currently lives at home with her family including her identical twin sister.

...and a little more!

Away from Lake Health Emily likes to play basketball with Phoenix Ballarat.

"Challenges – they encourage me to put my abilities to the test and allow myself to grow." – Emily

Teagan McFarlane

Receptionist / Administration

About Teagan

Teagan joins the Lake Health Group team looking to gain more experience in the health industry. She has completed a Bachelor of Exercise and Sports Science at Federation University and is currently finishing a Grad Certificate in Business, Sports Management at Deakin University. Over the last 6 years Teagan has been coaching gymnastics and working as a sports trainer in the Ballarat region.

...and a little more!

Outside of work, Teagan enjoys participating in gymnastics, aerials and netball. An avid traveller, she has plans to visit Japan and Europe in the future.

Jessica Greig

Reception / Administration

About Jessica

Jessica joins the Lake health Group team having spent the last 2 years at Lake Imaging where she was responsible for booking scans, customer liaisons and training staff. She has always had a passion for helping people and brings a wealth of experience in customer service. Prior to moving into the medical profession Jess worked in retail, most noticeably setting up and managing Osmosis here in Ballarat.

...and a little more!

Jess places an emphasis on family, friends and being around the water. When not at the beach, jetskiing or fishing you will find Jess spending time with her two little dogs Penny and Pedro. She also likes to travel and is keen to get more passport stamps.

Taylor Humm

Reception/Administration

About Taylor

Taylor joins the Lake Health Group Team after spending the last couple of years working in and understanding how a small family plumbing business works. She has been living in Ballarat for the last 11 years, having moved up from the South-West Coast after completing her secondary education. Taylor has worked in various customer service and administrative roles, including the medical, finance and hospitality industries. She thoroughly enjoys going above and beyond for customers, providing a pleasant and memorable experience with each and every interaction. Taylor also brings with her skills in marketing and social media, having previously performed duties as a medical liaison officer.

...and a little more!

In her spare time she enjoys staying active by walking her two dogs, socialising with friends and family over brunch, renovating her home and travelling wherever and whenever.

Mary Delpol

Reception/Administration

About Mary

Mary joins the administration team at Lake Health Group team having previously worked predominantly in customer service roles. She obtained a cert 3 in Education support and worked as a teacher's aid. She has also been an active firefighter with the Beaufort fire brigade.

...and a little more!

Outside of work Mary likes to spend as much time as possible with her partner, kids and dog Bella. This can involve reading and taking them all for walks around Lake Wendouree.

Tayla Wilde

Reception/Administration

About Tayla

Tayla is part of the Lake Health Group administration team, having previously worked in the hospitality industry including McDonalds and most notably Eclectic Tastes. These positions have honed her leadership skills as well as given her experience in systems and processes which are an asset to any business.

...and a little more!

Outside of work Tayla has a big interest in cars and enjoys driving her Nissan Silvia. She likes to spend time with her dog Gismo, family and boyfriend. With so much industry experience, Tayla can also pour a mean coffee.