Why physiotherapists give you exercises to do at home?
Written by Joshua Dunne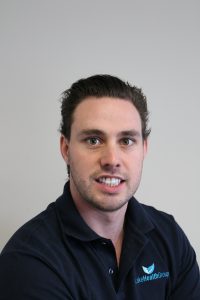 If you have been to see a physiotherapist recently it is likely that you have been given a bunch of exercises to do. Often despite the best intentions of your treating physiotherapist you may be left in the dark as to what these exercises are meant to be achieving. At the end of the day it comes down to our desire to help our clients achieve lasting improvements rather than a temporary solution.
Over the years physiotherapy has changed and evolved as a profession as new evidence comes to light. Due to the wealth of evidence available today, physiotherapists are now more effective than ever before at treating dysfunction within the body. In the past physiotherapy had a strong focus on diagnosis and targeted manual therapy (soft tissue massage, mobilisations, manipulations etc.). Diagnosis and manual therapy are still a big part of physiotherapy, however in more recent years rehabilitative exercise has become another staple of the profession. Modern physiotherapists are trained to look beyond the symptoms and find the underlying causes behind aches, pains and movement problems.
While manual therapy (massage, mobilisations and manipulations) have their place in modern treatment, they mainly help by providing symptomatic relief and facilitating healing. In most cases manual therapy will not provide a permanent, lasting solution. If manual therapy is used without any rehab exercises to complement it, there is a high chance of recurrence at some stage- in some cases this may be months or years later. Most of the time when you have an injury there are a range of contributing factors. It doesn't matter whether the injury is acute (i.e. torn muscle yesterday) or something more ongoing (i.e. sore back that flares up every now and then). For every dysfunction within the body there are a number of factors that could be contributing to you not feeling 100%. Treating the symptoms without addressing the real contributing factors is just a Band-Aid solution, it will make things feel better but it will fail to completely solve the problem. Often we need to look beyond the area of symptoms to determine the cause of their symptoms.
Imagine you are suffering from a bit of tightness in your lower back muscles, making you feel stiff and limited with your bending movements. What you are feeling is spasm of the lower back muscles. Treating this symptom directly (with massage and mobilisation of the area) will make things feel better in the short term, but chances are if nothing else is done to manage it the tightness will come back once the effects from the treatment has worn off. Treating the symptoms does not answer the most important question: what caused the symptom / why does it hurt there? Knowing what hurts is only half the battle, trying to find out why the symptoms came about in the first place is the missing piece of the puzzle which brings everything together to get people feeling 100%. To stop the symptom (i.e. lower back tightness) from returning, we need to address all contributing factors that caused the symptom to arise. These factors can include:
-Muscle weakness (a muscle/s is weak, making another structure work harder)
-Muscle shortness (a muscle/s is shortened, limiting movement at the affected joint/s)
-Muscle tension (a muscle/s is tight and tense, limiting movement at the affected joint/s)
-Joint stiffness (reduced movement in an area, causing excessive movement/ strain in another area)
-Motor control (reduced body awareness / control, leading to inefficient movement patterns)
-Biomechanics (combinations of the above factors, affecting posture and physical function)
Most of the time these factors cannot be fully addressed within a physiotherapy treatment session. Many of them take regular time and effort to improve. Correcting them isn't easy, but using manual therapy (massage, mobilisation etc) to provide symptomatic relief in combination with a tailored home exercise program leads to lasting solutions. Home exercises put you in the driver's seat, helping you address the underlying factors which are contributing to causing the symptoms you feel. Done effectively, it won't just resolve your symptoms, it will provide a lasting, meaningful solution to your problem and let you get back to the things in life that really matter.
Joshua Dunne is a Physiotherapist at Lake Health Group in Ballarat.