When can I return to play boss?
As a physiotherapist in private practice and working with football players I am commonly dealing with people who want to get back for match day. For the injured person often it is a simple question. What is there to it really? When my injury is ok I can play, right? I'll be right if you just strap it up, yeah?
Unfortunately there is a lot more to it than that. A lot of thought goes into the decision making process involved with returning to play. There is not often a simple solution of 'fixing' the injury and then going out to play 2-3 hours of footy. Every person is different, every injury is different and there will more often than not be different timeframes for each injury. For example, Gary Ablett has only just returned to playing footy following his shoulder stabilisation surgery by Mr Greg Hoy, one of the most highly regarded surgeons in Australia. Even though he has had some of the best physios and sports doctors available to guide him through his rehab his shoulder was still not at the level where it could tolerate a full game of AFL football. There were another 23 AFL players who underwent shoulder surgery post season and most of them had returned to play before Gary.
There are a range of factors involved in the decision making process for return to play:
The Injured site – If we looked at the injury from a physiological perspective we are thinking… Have the compromised tissues (muscle/tendon/ligament/bone) healed? Has muscle strength and muscle endurance been restored to pre-injury levels? Is there any resulting laxity of ligamentous structures with comparison to the other side? Is there any residual swelling or inflammation at the site? Are the neural pathways (nerves) to and from the area working efficiently? And so the list goes on.
When talking about the injured site these variables will directly impact the ability of that body part to tolerate load. This could be the load of walking, running, tackling or taking " a screamer ". From the above information we can get a really good picture of how long an injury may take before it can tolerate the load specific to a particular sport. You could compare this to walking on newly laid cement… If it hasn't had the time to dry you are going to leave foot prints through it. If however it has had time to dry through then it can easily tolerate the load of your feet and no foot print will be left.
Restoration of the movement system – We also need to look at factors such as functional strength, proprioception of the affected limb/kinetic chain (balance and awareness of body position in space), the ability to perform the skills involved in the sport with correct technique and the ability to return to running and higher load activities in a controlled manner.
When these systems are restored, which will occur with the correct rehab and sport specific strengthening, then we can progress to more open and uncontrolled skills and training. After this we can return to match play. For example, following an ACL reconstruction the player first needs to demonstrate appropriate knee and hip control with tests such as a single leg squat, hop and land, and specific balance tests. Following this the player needs to be able to jog straight line. Over time progressions can be made towards faster running and direction change. This can then be progressed to simulation type training and then match play.
Risk Analysis – We need to look at the risk of return to play. A premature return to play from a 2 week layoff for 'hamstring tightness' could end up being 8-12 weeks on the sidelines with a serious hamstring injury. In comparison a minor ankle sprain which is heavily strapped could be played on with no further detriment and would not affect the ability to play the following week. So the location and severity of the injury is a very important determining factor. In this scenario the difference between the ankle and the hamstring is that we have the ability to protect the ankle by heavy strapping. This can essentially support the ligaments which are vulnerable and allow the person to play on. We are unable to protect the muscle fibres in the hamstring and so the risk is much greater for re-injury.
The type and the level of the sport that the patient is returning to are also important. For instance returning to play twos footy for a local league is going to have less demands on the body than VFL or AFL footy. In another scenario a table tennis player is going to have an earlier return for a hamstring injury than an athlete who is required to sprint at full speed for their sport.
Another thing which we can look at is how willing we are to tolerate risk. Generally for a grand final we will be willing to take more of a risk than for a normal home and away game. Certain injuries may allow us to get through a game of footy once, but we know that it is a very high chance the player will be unable to play the next 1-2 weeks as a result. Taking a week off may ensure that following this no more games will be missed.
Other External Variables – these may include player match payments, pressure from coaching staff, pressure from peers, the need for the player to prove their spot in the team etc. Although these factors are not necessarily changing a decision based on the injury and the timeframe for this injury, they are important factors for the individual. These are also factors which will determine how much risk we are willing to take.
So overall, return ing to sport is a very complicated process in which a lot of thought is required. Often when re-injury occurs it is a result of the above  variables not being appropriately weighted. It is important that there is transparency between the player, the physio and also the coaching staff when  making a decision. It is also important that the player is actively engaged in doing everything they can to help themselves make a quicker recovery.
– Daniel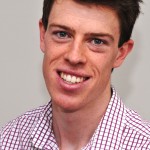 Lewry, physiotherapist at Lake Health Group and the North Ballarat Football Club.