What you didn`t know about preparing to run
written by Jacob Monk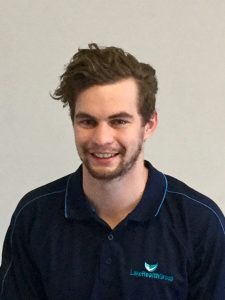 Six weeks is a long time to be away from home, especially when every few days you find yourself crossing the border into a new a country or trying to figure out exactly how to order two big beers in the local dialect. "Zwei mast bitter" is what you want to say to have a really good time at Oktoberfest by the way.
What do I find when I come home though? My two housemates, one being a physio the other a podiatrist preparing for their first ever upcoming marathons. By Sunday, one of them had completed something he had wanted to do for the last 7 years – which was run the Melbourne marathon, while the other housemate was 2 weeks into his training program and he just got himself around a lap of the lake.
The one who'd competed at this year's Melbourne marathon was not overly impressed with his time. To me it is an enormous accolade in itself not only to put yourself through gruelling 3-1/2 hours of running, but also the 4 months of training that led up to it. To be honest, while I was away I did not think he would end up going through with it as I had seen the constant setbacks he faced in previous attempts in training this year and last year.
One of his major hurdles was transitioning from a cyclist to road running athlete. Not only could his knees and hips not cope with the sudden transition to a weight bearing exercise but his glutes and quads were suddenly being asked to perform tasks up to 5 times a week they simply weren't used to doing! This often led to pain at the front of the knee, occasional swelling and a lot of mental anguish as he tried to overcome these issues and manage to build up to running sessions in excess of 30km. It was a difficult to even figure out how much water and food could be consumed whilst running for such a long time, resulting in several urgent pit stops around the lake!
Although I myself will never be able to accomplish the task of running 42km to earn a finisher medal in a marathon, I did learn a lot from watching my housemate work to achieve this. Regardless if it is one of the upcoming marathons available this summer, a hike overseas next year, or just a weekend basketball tournament you and some mates would like to have a crack at, give yourself plenty of time. I don't just mean give yourself time to train and build up fitness or work on skills; give yourself time to fail! There would be a lonely number of people that can completely overhaul their exercise routines or come back after an extended period away and have a faultless run at preparing for an event.
Give yourself time to have those injury setbacks that you suspect may occur along with those that you won't see coming. This allows you plenty of time to seek treatment, adjust your training loads and get the muscles firing that have been slacking off. If you are a first time runner, give yourself enough time to teach your body how to run. There isn't only one desirable gait you should be employing, there are always small changes which can make huge differences to those in pain. Most importantly, give yourself the time to ask for help when you need it and trial different strategies and see what works for you. Seldom does someone not seek help with challenging physical activity and we are lucky at Lake Health Group here in Ballarat that we have two Physiotherapists who have both competed in elite triathlons as well as run the Melbourne marathon in under 3 hours!
I hope this gives you some ideas and insight into the preparation that takes place in the lead up to one of the summer Marathons or fun runs coming up – such as Run Ballarat that you may be competing in. Until next time, Guten Tag!
Jacob Monk is a Physiotherapist at Lake Health Group in Ballarat.