What it means to be a Specialist Physiotherapist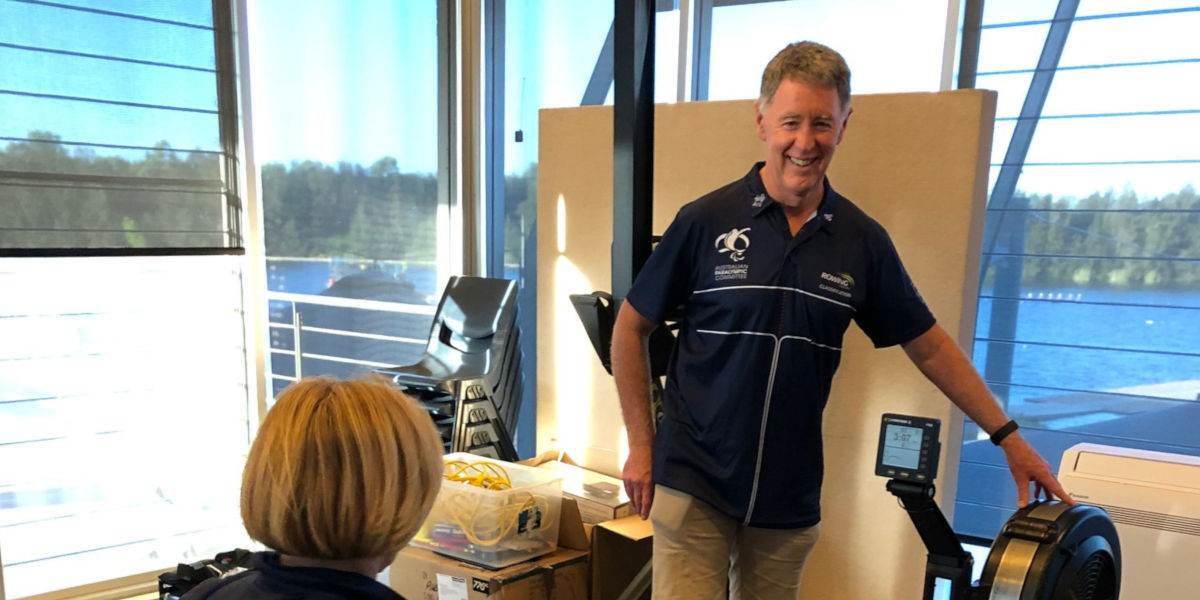 Here at Lake Health Group we offer a wide range of services all at different prices and we commonly get asked why this is the case. Before answering this you also need to know that we are the only Allied Health Clinic in Ballarat to offer 5 different tiers of physiotherapy service. Why would we do this?
Well, at Lake Health Group we pride ourselves on providing high quality, client centered evidence based practice and massively value ongoing professional development of the team. This is so we can provide you the client with the best possible care for whatever condition or complaint you present with. As such we have our fees set so that they reflect the qualifications of the therapists on staff. This also offers a career progression for the therapists on our team and gives them something to aspire to.
On face value this may seem complicated but when we drill down into the different tiers it makes absolute sense and then you as the client can make a decision as to whom you should see. Our reception team can also help you make that decision if needed. The 5 tiers and descriptors are outlined below :
Standard physio – for all your physio needs. For all non complicated musculoskeletal conditions.
Senior physio – Therapists have a minimum of 5 years experience and have been accepted into the Masters of Physiotherapy program.
Titled physio – Therapists have a Masters in Physiotherapy or equivalent and can use the term Sports Physiotherapist or Musculoskeletal Physiotherapist.
PHD – Therapists have a Masters degree or equivalent and have completed a PHD (Doctor of Philosophy) in a specific chosen field of Physiotherapy.
Specialist physio – Therapists have a Masters in Physiotherapy or equivalent and have a fellowship of the Australian College of physiotherapists allowing them to use the term Specialist Musculoskeletal Physiotherapist.
At Lake Health Group we are lucky enough to have Peter Steggall on board. Peter is a Titled Sports Physiotherapist as well as a Specialist Musculoskeletal Physiotherapist and one of only a handful of physiotherapists in the country to hold this qualification. He has undertaken advanced specialty training involving rigorous oral and clinical examinations which means he is regarded as an expert in his field of Musculoskeletal physiotherapy.
So why would you need to see Peter as opposed to another physiotherapist? You should see Peter if you :
Have a complex problem or have long term persistent pain
Are not progressing or have not responded to physiotherapy as expected
Want a clearer understanding of your musculoskeletal problem
Are seeking a second opinion or an alternative direction of management
Are uncertain of a diagnosis or prognosis (or your referrer or GP is uncertain as well)
Peter's particular clinical interests are :
Spinal pain
Headaches
Dizziness
TMJ (jaw pain)
Shoulder pain
Persistent pain
Overuse injuries
As with the title Sports Physiotherapist, the term Specialist Musculoskeletal Physiotherapist is protected and only a fellow of the College of Physiotherapists may refer to themselves as a specialist.
Peter does a lot more than just treat clients at Lake Health Group. He is passionate about the physiotherapy profession and is a representative on the Victorian branch council of the Australian Physiotherapy Association. He lectures and tutors at the local physiotherapy school (ACU) here in Ballarat and is an International classifier for paratriathlon & national classifier for paracycling and rowing.
So, if you have a complex musculoskeletal problem or feel you aren't progressing with your current management plan and are looking for an alternative treatment direction, jump online and book an appointment with Peter or chat to our friendly reception staff to organize a suitable time to see him in the clinic. You will then see what it means to be a Specialist physiotherapist.