What is good Spinal Health?
written by Jamie Chan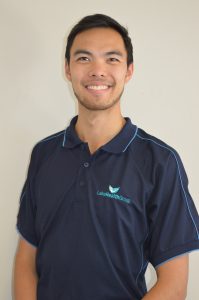 Spinal Health Week this year is being nationally recognised between the 22-28th May 2017. The key theme this year is chronic back pain.
It is estimated that 70-90% of the population will experience back pain in their lifetime (AIHW) and according to the Australian Physiotherapy Association (APA), around 25% of Australians suffer from back pain on any one day. Back pain can occur in those with physical jobs such as manual labour, and occupations involving repetitive lifting. However, a large proportion of back or neck pain presenting to clinics and therapists are people who have sedentary professions, for example desk or office jobs.
Good spine health in basic terms means having a spine that we have the confidence in to undertake the day to day tasks and activities we choose to participate in. This means having a good range of movement, having the strength to lift, carry or move objects, the ability to exercise comfortably and be generally pain free.  Many neck or back pain issues that arise are the result of accumulating stresses on our muscles, ligaments, joints and spinal structures over a longer period. From a combination of repetitive actions and poor postures or movements, we often progressively cause the pain issue over weeks or even months. Good spinal health must incorporate the willingness to address the cause of the issue, before it becomes a painful and debilitating injury.
As physios, we treat everyone's spine individually and develop specific goals. From these individual goals, we may treat and prescribe specific exercises which will enable your spine to do all the things that matter to you.  As health professionals, we believe in managing and guiding you through your injuries with this individualised approach. Most importantly, we cannot reinforce enough that the prevention of injuries is key to good spinal health.
Clinical Pilates is a great way for a physiotherapist to assess how your body moves and what it needs the most, for example whether you need more mobility or increased control in movement. Pilates exercises must be tailored to be as effective as possible and meet your individual needs.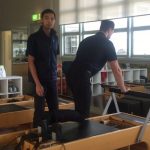 At Lake Health Group, our team take the time to conduct a thorough assessment, devise an individual Clinical Pilates program and constantly monitor and adapt the program throughout a period of supervised classes, making sure you remain pain free and assist you in achieving your goals. If an exercise isn't working for you, then we will determine why and make the necessary changes or corrections. If you've ever had pain, our team of physiotherapists can certainly help you break the cycle of back spasms, flare ups and fear of movement. For those who had back or neck pain, we want you to feel empowered to move and this can be achieved through Clinical Pilates as well as an individualised home exercise program, which can help maximise the effect of your Pilates program.  Clinical Pilates can allow individuals to take control of their own body, improve function and decrease pain, but it is important to note be pro-active about spinal health, and prevent injuries and issues arising in the first place.
Lake Health Group's team of physiotherapists are here to help and guide you to improved spinal health, using Clinical Pilates where applicable to tailor a program that suits your spine, your body and your lifestyle.
Jamie Chan is a Physiotherapist and Clinical Pilates Instructor at Lake Health Group, Ballarat.