Travel Tips to Manage Neck and Back Pain
written by Joshua Dunne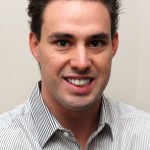 I have recently returned home to Ballarat after a 3-week holiday in Sri Lanka and Laos, feeling well refreshed and ready to get back to work at Lake Health Group. While I enjoy travelling and exploring new locations, there is always one major downside: the plane ride to get there. In my experience there are some simple things you can do to have a more comfortable flight and get to the other end feeling more like yourself and ready to start your holiday.
Try to be one of the last passengers to board the plane: The less time you spend on the plane the better. This gives you the opportunity to change positions, stand up and walk before boarding the plane. Just double check that you are waiting in the correct departure lounge and keeping an eye on the time.
Invest in a decent neck pillow: And no, the ones filled with bean bag balls don't count. There are a number of neck pillows that provide exceptional support, try a few different options and go with what feels the most comfortable and supportive. If you can get your head close to your shoulder with the pillow on it isn't worth a penny.
Consider an aisle seat: You will miss out on the views but you are then able to stand up and walk around whenever you need to. Most airlines have an option to pre-book an aisle seat on-line these days.
Stay hydrated during the flight: Flying and the changes in altitude can take a toll on your body, being well hydrating before the flight and drinking a bottle of water during the flight will help minimise the effects of jetlag on the other end.
Don't stay in one position for the whole trip: Stand up and move around when you can, even if it does just pacing the aisles or some basic stretches. Most bodies don't like extended periods in a fixed position, so moving before you get soreness can be one of the best ways to prevent it.
Take a few minutes to stretch your body once you get off the plane: Once you are off the plane and have some space try to move your body gently in different directions- bending forward, arching backwards, twisting and leaning side to side can help resolve soreness the may have developed during the flight.
Bring a heat pack to use on sore spots that haven't resolved by the time you are at your accommodation: Most travel related sore spots have a component of muscle tension, this issue typically responds well to heat as it helps relax the muscle tissue. Place the heat pack on the sore spot for 20 minutes, if this helps you can repeat the process every few hours.
Buy travel insurance: If you develop a pain from travel that you haven't had before that doesn't settle with use of a heat pack and gentle stretches that doesn't settle within the first few days of your holiday seek a professional opinion while overseas. Medical expenses incurred while on holidays are often covered by travel insurance, just remember to read the fine print and keep the receipts.
Most travel related soreness is not much to worry about and usually settles within the first week. If your travel pain doesn't settle, you get a new injury while away or you would like further advice on managing your aches and pains while travelling abroad book an appointment with one of our physiotherapists. Safe travels!
Joshua Dunne is a Physiotherapist & Pilates Instructor with Lake Health Group, Ballarat.