Pre-Season Training- The Missing Link
written by Joshua Dunne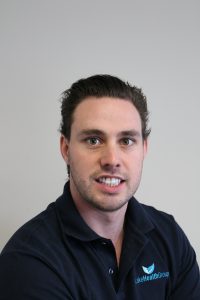 With the start of the season for winter sports in Ballarat fast approaching, most sporting teams will be putting the finishing touches on their pre-season campaign to ensure all cylinders are firing in preparation for round one. Sport based strength and conditioning has evolved a lot over the years as more research has become available to help players improve their performance throughout the season. Despite all this work in the off-season, at this time of year and in the early parts of the playing season we start to see a lot more sporting clients presenting to Lake Health Group with a range of problems that threaten to derail their sporting season.
Typically, football, netball and hockey clubs spend a large chunk of their pre-season working on developing strength and improving aerobic fitness while regaining touch for the skills required for each sport. Professional sporting clubs are spending more and more time on training movement efficiency in conjunction with fitness, strength and skills to maximise performance and reduce the chance of injuries during the season. Including Clinical Pilates as part of your training can have big benefits.
These are the top 5 reasons Pilates can take your performance to another level:
Body Awareness: Pilates helps you get in tune with your body leading to better control of your body's movements. The exercises have a strong focus on the quality of the movement and help reinforce the bond between the body and the mind.
Movement Efficiency: As you develop this connection with your body Pilates exercise will progress from simple to complex, becoming functional to your specific sport. Moving fluently and efficiently reduces excessive loads placed on joints and muscles, minimising the risk of some common injuries (shin splints, anterior knee pain and low back pain just to name a few).
Stability: The muscles of the body can be split into two groups, these are called local muscles and global muscles. Local muscles are deep muscles that keep your bones in the right place while you are moving. Global muscles are the big, strong muscles that generate force and movement. Both groups are important for optimal function of the body, but too often not enough focus is placed on developing the local, stabilising muscles. Having strong, dominant global muscles (i.e. hamstrings) but weak local, stabilising muscles (i.e. inner glutes) can contribute to muscle strains and tears. Pilates exercises help develop the strength and endurance of the local, stabilising muscles.
Mobility: If a joint is restricted and unable to move the way it is meant to it can cause excessive loading of other joints and soft tissue structures. Pilates can help restore joint mobility and improve freedom of movement.
Body Balance: By improving body control, efficiency, stability and mobility Pilates aims to enhance the overall well being of the body. It helps athletes iron out kinks within their body, get on top of persistent injury niggles, reduces the chance of sustaining muscular injuries and improves performance on the field. Pilates does so much more than it gets credit for and should be a component of training for all sports alongside fitness, strength and aerobic training to keep athletes performing at their best throughout the whole season.
If you are interested in making Pilates a part of your routine give us a call on 5335 3200 to discuss the numerous options available.
Joshua Dunne is a Physiotherapist and Pilates Instructor at Lake Health Group, Ballarat.