Pilates – A brief history
by Joshua Dunne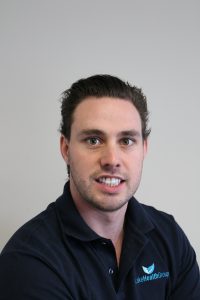 From humble beginnings in Germany, Pilates has made the journey via Scotland Yard, a British Internment Camp, New York's Broadway District and is now here in Ballarat!
So what is Pilates? Some people swear by it as the solution to long standing aches and pains while others see it as an overhyped fad that won't last. People who misunderstand what Pilates is all about tend to write it off before giving it a go. Contrary to popular belief, Pilates isn't about making your body become 'one with the universe' while wearing the latest activewear.
Pilates involves treating dysfunctions of the body with exercises that facilitate optimal health and wellbeing. Tracing the Pilates Method back to its roots provides some useful insights on how it came into being. Joseph Pilates, founder of the Pilates Method (originally called Contrology), was born in Germany and lived from 1883-1967. He was a sickly child who suffered from a range of ailments, which motivated him to dedicate his life to improving health and wellbeing through exercise. From a young age Joseph was involved in gymnastics, body building, martial arts and later studied dance, yoga and animal movements. The influences of these exercise forms can still be seen within Pilates today.
Joseph Pilates had an extremely interesting life; he was a gymnast before moving to London in 1912 where he made a living as a professional boxer, circus performer and self-defence trainer at Scotland Yard. During World War I he was placed in an internment camp with other German citizens. It was here he had more time on his hands to develop his own exercise system and where prototypes of his original Pilates equipment were developed using bed springs to help bed-bound prisoners stay strong while in the internment camp (springs are still used for equipment based Pilates to this day).
After World War 1 he moved back to Germany and became involved with experts in dance and physical exercise until the beginning of World War 2. He then moved to New York and opened his first studio where he taught and further refined his exercise method for the remainder of his life. Joseph passed his life's work on to a number of students, who have carried on his legacy to this day.
Joseph Pilates had a lot of revolutionary ideas, some of these have become dated, while others have stood the test of time and are now supported by high quality research. Today there are a number of different streams of Pilates on offer in Ballarat. At Lake Health Group we take the best bits of Joseph Pilates' original teachings and combine them with ground breaking physiotherapy and exercise research to help our clients achieve great results. Our Clinical Pilates methodology starts with conducting an Individual assessment to check your posture, movement patterns, flexibility and muscle strength (these are the factors that usually contribute to dysfunction within the body). We then tailor an exercise program to address all relevant deficits. Clients then have the option of completing supervised classes or doing their exercises independently. To ensure you continue to maximise the benefits of your training, we would recommend periodic re-assessment of your goals, needs against your current programme.
If you haven't tried it yet, why not give Pilates a go? Chances are it won't be what you are expected and will be better than you imagined.
Joshua Dunne is a Physiotherapist and Pilates Instructor at Lake Health Group, Ballarat