Don't be Hamstrung
Half way through the football season and teams are starting to set their eyes to September already. Rarely do the best sides on paper run out together, injuries often have something to say about that. More to the point, hamstrings often have a lot to say about this in football. To help you get the most out of your last half of the season and not be mowed down right before finals, I have put together five key points of advice for anyone who has hamstrings playing up this time of the year. This advice I used when I hurt my own hamstring in the lead up to round 1 this year.
Do not ignore tightness during training
Hamstring injuries can be sudden due to stretching too much suddenly in a game or sprinting after a ball. One of the symptoms of a 4-6 week hamstring injury can often be tightness in the week leading up to a game. Just as many hamstring injuries have this symptom as those that are unforeseen. Don't ignore tightness, address it with something other than rest.
Looking after yourself immediately after is crucial
Speaking from my own experience of a hamstring injury, the more you ice it, stop aggravating it and let it heal in the initial week, the quicker you will be able to start your rehabilitation and running and hence the quicker you can play. Letting the tear settle down will help everything move along smoothly.
Know the difference between small and big injuries
The garden variety hamstring is usually a 21 day injury, miss only 2 games play at 3 weeks. This is not the same as hurting your hamstring and limping for several days. Often, where the hamstring tendon meets the muscle in the middle of your thigh, you will be looking at more of a 4 to 6 week injury. Hurt the outside of the hammy which is more common, then its going to be slower than hurting the inside. Limp for more than 5 days, you might need an MRI to assess the tendon for serious damage and a possible stint of up to 3 months off the park.
Listen to what your body is telling you
What is the one exercise that works hammys the hardest? REAPEATED SPRINTING!! Hence you must be able to run hard and run repeatedly with no issues, not straight away but eventually. I like to get my hamstrings running once they have no pain on contracting and have almost full range of movement. Strength doesn't have to be even to start running, but you would want to have been able to hit all your top speed repeatedly and consistently over at least a week before you put your hand up for a game. Simply plodding along through training or jogging 5km is not going to be enough for you to know whether you are game ready.
Rehabilitation doesn't stop at returning to play
Hurt your hamstring once, chances are you will be hearing from it again. Wonder why you keep getting tight or injuring the one side? Often people can get by with significant deficits and weakness in one or both of their hamstrings and glutes. The problem comes when you hurt yourself these issues aren't going to go away on their own. A course of strengthening in a lengthened hamstring position, once you have met all your running and playing demands is the most effective way to stay out on the park.
Hopefully this provides some helpful insight and context into those of you with recent or old hamstring injuries and keeps you out on the park till September.
Go Lakers.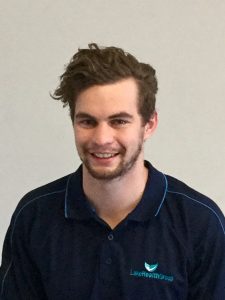 Jacob Monk is a Physiotherapist at Lake Health Group, Ballarat