Do you have pain around your hip area?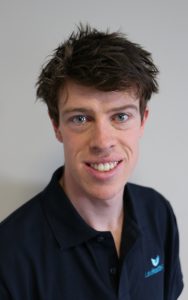 A lot of people experience pain around the hip. It can be a very complex area to assess and treat. The reason for this is that there can be so many different sources leading the feeling of pain at the area. To develop a specific diagnosis can be very difficult and often having several differential diagnoses is common.
 What is hip pain?
This is a good question as often when somebody describes hip pain it is not their hip that they point to. People will classify hip pain as being in their lower back, the outside of their hip, the front of their hip and even in the groin. The pain can often be referred to the hip from other sources, or the hip can itself refer pain to other areas of the pelvic region. Sometimes there are several co-existing areas of pain – for instance the lower back and the hip are causing pain.
 What areas could be involved in causing 'hip pain'?
Muscles surrounding the hip (hip flexors, gluteals, adductors, lower back muscles)
Bone (stress reactions/fractures, increased loading at certain bony prominences/compression)
Joint (hip joint, sacro-iliac joint, joints of the lumbar spine, pubic symphysis)
Tendons
Ligaments and other soft tissues
Why do these areas cause pain?
Pain in any of these areas can be related to several different factors. These factors could be genetic, due to lifestyle activities, certain postures, due to sport or other recreational activities. Generally, the most significant factor is the fact that one or more of the structures in the area is being loaded in a way that it can no longer tolerate. As an example, a person could run 5 kilometres every day and manage without any pain. When this person one day decides that they will increase these runs to 10 kilometres they start experience pain. The structure causing the pain has not tolerated this increase in load and thus has started a cycle of pain.
 How do we best manage this pain?
The best way to manage the pain is to not have it at all. Unfortunately, we often have no idea that we are predisposed to getting the pain until we start to experience it. Once we have the pain it needs to be accurately diagnosed to figure out where it is coming from and why. Sometimes this can take several sessions for the physiotherapist to form an accurate diagnosis. The diagnosis is important and it guides our management. The idea then is to use the best evidence based treatment that is specific for the individual to help them with their pain. This may include a range of things from avoiding/modifying certain activities or positions to completing a structured strengthening program.
The best management will take into consideration all the likely causative factors as to why the pain started and then work at addressing all of these factors. This ensures that we are both treating the pain, but also preventing it from returning in the future.
This will provide you with a basic understanding of the complexities of pain in the area of the pelvis, often referred to generally as 'hip pain'. If you are experiencing hip pain there are a number of very experienced physiotherapists available at Lake Health Group here in Ballarat that may be able to help you.
Dan Lewry is a Physiotherapist with Lake Health Group, Ballarat.