Cycling safety – the unnecessary 'war' between cyclists and drivers
By Jamie Chan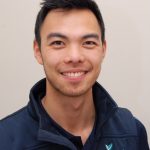 With the weather becoming warmer and the days getting longer, some of us are thinking of pulling the bike out of the shed and dusting it off for the first time in a while. For many of us, cycling is fun, but with the recent incidents in Ballarat involving cyclists on the road, we need to have the discussion about staying safe while enjoying the benefits of cycling.
When Christian Ashby, a father of two, local podiatrist and avid cyclist was struck in a near fatal hit-run incident on Wendouree Parade in Ballarat on Good Friday last year, he was left with multiple life-changing injuries. I chatted to Christian this week about cycling safety and how the incident has changed his perspective. What did you enjoy about cycling the most in the first place? 
The physical challenge it gives you. There is nothing better for me than getting my heart rate up, having a good sweat and pushing yourself aerobically, whether you are climbing hills or pushing hard on flat and downhill sections of the road.
It also provides so much for an individual socially. Because you can spend so much time on a bike (4 hrs +) you can get to know people well, by chatting, laughing and sharing a common interest. You can discover somebody's life story on a bike.
Bikes, cycling equipment, helmets and clothing are also forever changing. I find it interesting keeping up with these advancements. (Weird I know).
Lastly, it's amazing what you get to see on a bike, on or off road, because fellow riders in your group can take you to areas you previously knew nothing about.
How has your view of cycling been changed since the incident?
Unfortunately, due to the bike hit/run incident I was involved in last year, my view on cycling and road users has changed. That is mainly around safety. Before this day I knew and had heard of cycling incidents happening but thought that would never happen to me. Unfortunately, it did.
It dawned on me how dangerous bike riding is. As a cyclist, you can be taking all the precautions in the world when on the road, but it doesn't necessarily mean this will prevent you from being involved in an accident/incident. It is such an enjoyable and fun fitness past-time, but at the same time unfortunately we are so vulnerable.  What happened to me was pretty unfortunate and rare, but it has mentally changed me and my views of cycling and road safety.
In your opinion, is cycling safety in Ballarat or Melbourne well addressed?
It's difficult to say. Overall, I would say yes. There are legal requirements in place that protect cyclists such as compulsory wearing of helmets, adequate lighting, and laws protecting cyclists from other road users. But it is up to us to make sure we follow these laws. Unfortunately, there is a small percentage who don't, as I unfortunately found out and this spoils it for everyone. We then harshly generalise. Since my incident and other recent cycling disasters in Ballarat I have visually seen drivers giving cyclists extra room and being more vigilant when it comes to cyclist safety. But it's not to say that unsafe behavior towards cyclists doesn't exist and this needs to be ceased immediately.
You've mentioned in the past that there shouldn't be a 'war between us and them', when it comes to cars and bikes. What do you mean by this?
It's fair to say there sometimes is an unhealthy relationship between cyclists and other road users. Often the argument is about who owns the road. The answer is: they both do. It comes down to respect and patience from both parties. Cars and other vehicles have to respect cyclists because they have the same right to be on the road and vice versa. In my opinion if this occurs, the chance of accidents happening will be minimal. If a car and bike collide the effects can be catastrophic for the cyclist, because they don't have the same protection as the vehicle (an 8kg bike versus a tonne of vehicle) – I can speak from experience.
In saying this, accidents will always happen and they will always be just that – accidents. If you are involved in these unfortunate circumstances, it's important to cooperate with each other and look after each other's welfare.
What cycling-related issue would you like to change if you had the ability to right now?
The introduction of a new road rule respecting the cyclist. The rule is: cars and other road vehicles should provide cyclists which at least one metre while overtaking. This would assure safety and limit bike collisions.
As is currently, helmets should be compulsory. Lately people have been saying we should relax helmet laws to encourage more people to take up cycling. Supporters believe that people don't necessary like wearing helmets because it looks silly or not stylish, while at low speeds the importance of helmets are debated. In my opinion, helmets should always be worn. I had a horrible brain injury and I was wearing a helmet. My point is that you can never predict when an accident will occur so helmets always should be worn.
All cyclists need to carry identification; a license, mobile phone or a simple piece of paper with your name on it. If you're involved in an accident and you cannot identify yourself, other people can do so easily.
Finally, eliminating the silly and childish behaviour of a small percentage of motorists, whom constantly think cyclists don't belong on our roads.
Jamie Chan is a Physiotherapist and Pilates Instructor with Lake Health Group, Ballarat