5 tips to manage aches and pains during Finals
by Joshua Dunne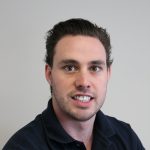 With the end of the winter sporting season in Ballarat coming to an end, we seem to be getting increasing numbers of sore bodies through the clinic at Lake Health Group. Some clients are after 'tune-ups' to help them perform at their best during the finals series, while others have sustained new injuries and are in a race against the clock to be declared fit to play on the weekend. Whatever group you fall into we have you covered. Read on our top five tips for optimal finals preparation.
1. Get new injuries assessed ASAP
During the season a lot of athletes take a "wait and see" approach before making an appointment with a professional therapist, giving them a chance to test it out with training and games before seeking further advice and treatment. In finals you have less time to go through this process. Knowing exactly what the problem is and how to manage it gives you the best chance of being on the park for the big game.
2. Don't train through pain
Many athletes pick up minor niggles as the season goes on and push through it, waiting for it to heal up in the off season. It takes a while to build strength and fitness, meaning pushing that little bit harder during a training session now won't have a significant impact on your performance in the next few weeks. If you don't listen to your body it could result in further aggravation or injury, meaning limited performance during games or having to sit on the sidelines
3. Modify training sessions
This follows on from the previous point, if a certain activity/ drill (i.e. sprinting at full intensity) aggravates your symptoms you should try to avoid doing the activity during training sessions. This doesn't mean complete rest though, it is important to keep practicing the essential skills you will need during games. Most injuries can be managed effectively by making small adjustments to training sessions to help you find the right balance.
4. Consider muscle release strategies
If you have been playing through soreness it could be time to consider some manual therapy. Massage, dry needling and self-release (i.e. foam roller) are all effective techniques for reducing muscle tension which may make you feel better on game day.
5. Take your recovery seriously
Icing sore muscles and joints straight after the game is a must at this time of year. Make sure you complete a low intensity, active recovery the day after you play. Jumping in the pool and clocking up a few laps of gentle swimming, as well as walking are two of the most gentle, effective ways to do this.
We would like to wish all our local sporting teams good luck in their upcoming finals series, while not everyone can come away a winner Mad Monday's always help to ease the pain until next year. If you would like some advice on how to implement these strategies and perform your best this weekend give us a call 5335 3200 to make an appointment.
Joshua Dunne is a Physiotherapist and Pilates Instructor at Lake Health Group, Ballarat