Biomechanics 101 – Why do we move the way we do??
written by Daniel Lewry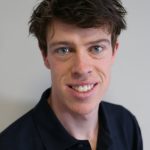 Physiotherapy has changed a lot in recent years. There is a common misconception that physios just do massage, joint mobilisation and a little bit of ultrasound. This concept of a purely hands on approach is not very well supported by the literature to provide best outcomes for the patient. There is a time and place for manual treatment and it can be super effective in the right circumstances.
During an assessment, it is important to look at the way a person is moving and understand why it is that they are moving in this way. It is then possible to look at fixing the problem rather than purely treating the symptoms.
Often looking at a person's biomechanics (the way the person moves) gives physiotherapists an insight into what the potential problem may be. There are many factors that can alter the way we move. Some of these factors include; pain, structural pathology, reduced range of motion at a joint, reduced strength or endurance of the muscles acting on the body part, reduced neuromotor control (relationship between the nervous system and the muscles) and fear.
The first step to assessing for deficiencies in biomechanics is knowing what the ideal biomechanics should look like. Once you know what normal should look like it easier to identify variations from the normal movement pattern. We will be providing examples over the coming weeks of different biomechanical faults/poor movement patterns.
The next step is knowing how to change the biomechanics. This is often the difficult aspect as we must look in depth at the reasons that the ideal movement pattern is not being adopted. This is where special tests for particular injury/pathology, range of motion testing, strength/endurance testing and neuromotor testing need to be adopted.
If the above testing reveals certain deficiencies, then the therapist needs to use their clinical reasoning to identify which things are relevant and worth changing. This must work in with the persons goals and demands for their work, sport or personal life.
A program can then be implemented to help establish a change. Sometimes this is easy and the person is able to make fast changes to their biomechanics. Other times there are many deficiencies to work on which can take time, commitment and hard work. The process is very individualised and will differ for every person. One size does not fit all.
Over the next 10 weeks we are going to provide examples of certain biomechanical faults and how they can result in certain injuries. We will start with some basic examples of running biomechanics.
Daniel Lewry is a Physiotherapist with Lake Health Group, Ballarat